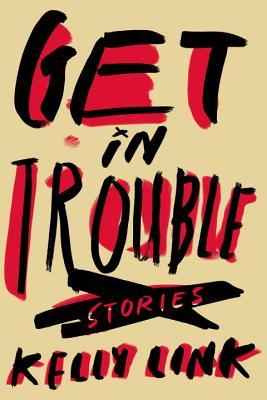 One of today's most celebrated short story writers, Kelly Link creates brilliantly detailed, layered fictional worlds pulsing with their own energy and life. The situations are at first glance fantastical, but the emotional insights are piercing and the characters vividly real. In "The Summer People," a young girl in rural Florida serves as uneasy caretaker to the mysterious, never-quite-glimpsed visitors who inhabit the cottage behind her house. In "I Can See Right Through You," a one-time teen idol movie vampire takes a disturbing trip to the set where his former on- and off-screen love interest is shooting a bizarre new reality show; in "The New Boyfriend," a suburban slumber party takes an unusual turn when the spoiled birthday girl opens her big present, a new animated doll. Funny, uncanny, always deeply moving, these stories demonstrate a writer of wondrous gifts operating at the height of her powers.
Kelly Link is a writer who has many celebrity fans - Michael Chabon, Neil Gaiman, Erin Morgenstern, Karen Russell, and Sarah Waters have all lined up to sing her praises. She also has many non-celebrity fans, who have been waiting ten years for this new collection.
Her short stories are difficult to categorize - some in the collection are magic realism, some sci-fi, some dark fantasy - and their variety lies some of their appeal. When you open a Kelly Link book you don't know what to expect other than that the stories will surprise you, shock you and make you laugh. Of course that means that not all the stories will appeal equally to you.
My personal favorites in this collection are:
The Summer People This story is about a girl looking after the house of The Summer People, some very unusual holidaymakers. There is strong fairytale elements here:
Be bold, but not too bold, lest that thy heart's blood run cold.
I Can See Right Through You.
A
ghost story about the relationship between two celebrities now past their prime.
Light
S
et in a sci-fi fantasy Florida
,
the story
follows Lindsey, a hard-drinking woman with two shadows, as she deals with her job (managing a store
full of comatose bodies) and the tricks of her errant twin
.
Link's world-building is excellent and Lindsey's responses are very human.
Secret Identity
A
15-year old goes to a New York hotel to meet a man she has met online. She finds herself surrounded by a bizarre mix of characters attending two conventions - one for dentists and one for superheroes. We never find out what convention her contact is attending, but that doesn't matter as this is really a story about identity.
I didn't get on well with The Valley of the Girls and
The New Boyfriend. Both stories focus on the dynamics of a gang of girls, which was never a subject for which I had any affection or interest. Surprisingly there is a certain amount of repetition in the themes and subject matter in this collection. In addition to the focus on teenage girls (you might have thought that the now 45-year old Link would be writing more about older women), superheroes and ghosts appear in different stories. Nevertheless this is a fascinating collection and other readers with different preferences will not share my feelings and will love those stories that didn't work for me.
I received this book free from the publisher in return for a fair review
.