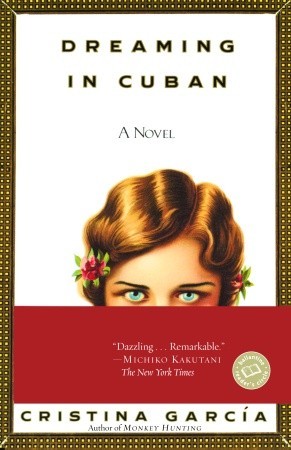 Here is the dreamy and bittersweet story of a family divided by politics and geography by the Cuban revolution. It is the family story of Celia del Pino, and her husband, daughters and grandchildren, from the mid-1930s to 1980. Celia's story mirrors the magical realism of Cuba itself, a country of beauty and poverty, idealism and corruption.
This is the story of a three generations of Cuban women set before, during and after the revolution. Yes, it is about the women's very different political attitudes and the tension it causes, but for me it is more about family relationships. It is about how past actions can sour and spoil the present, how secrets left unspoken are dangerous, and about the need to rebel against your parents and vice versa. Indeed in many ways the political differences are a way of expressing these other more personal feelings, something that I suspect is often too. As a friend once told me – the real reason you go into exile is to get away from your mother.
In Cuba, Celia, the grandmother of the family, is an active Castro supporter who we first meet scanning the sea for signs of a potential American invasion. Also in Cuba is Felicia, a mentally unstable mother of three, who is drawn into an Afro-Cuban santeria cult. Meanwhile in America there are Celia's oldest daughter Lourdes, who is fiercely anti-Castro and pro the American dream, and her rebellious daughter, Pinar, who is a punk artist and feels a telepathic affinity with her grandmother. The divide between the women is greater than the sea that divides Cuba and America and which plays such a symbolic part in the life of Celia, the grandmother of the family.
The narrative moves from character to character and backwards and forwards between the two countries; at times the narrative is humourous and at others sad. As it does so, we learn what really drives the characters apart. Tragically the reason for the tensions between the women is often the actions of men. One yearns for a resolution to the family conflict, but I will not spoil the ending for you.
The writing is beautiful, magical, and, as one might expect, sensual. The characterization works very well, although I would have appreciated just one well-adjusted family member. Sometimes I thought the writing a little too literary. The narrative strand of Celia's unsent letters to her lover seemed too obvious a device to be credible. But these faults did not inhibit my enjoyment of the novel.